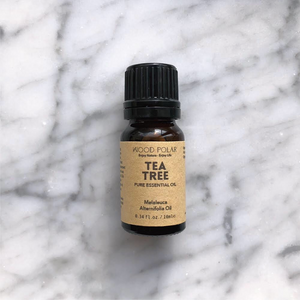 Tea Tree Essential Oil 茶樹精油
Wood Polar
Regular price $128.00 Sale

Tea Tree Essential Oil (Melaleuca Alternifolia Oil)
Origin: Australia

The oil possesses antibacterial, anti-inflammatory, antiviral, and antifungal properties. Studies have shown that it kills several common bacteria and viruses responsible for causing illness. It can use to treat acne, athlete's foot, contact dermatitis or head lice using tea tree oil.

________________________________


Warnings: If pregnant or suffering from illness consult a doctor before use. Keep out of reach of children. As with all products, user should test a small amount prior to normal extended use. For external use only. Do not use directly on skin, dillute in carrier oil. Do not apply to broken or irriated skin. Discontinue use and consult doctor if irritation or adverse reaction occur. Keep away from eyes.

Storage: Store below 30°C and away from direct sunlight. May be flammableor combustible. Use caution when exposing to heat.